Sea Donkey
The inspirational story of an ordinary man's attempt to swim from Northern Ireland to Scotland.
Watch Trailer
Watch Film
About the film.
The inspirational story of an ordinary man's attempt to swim from Northern Ireland to Scotland – probably the most brutal open water swimming challenge in the world. Taking on sea temperatures at the limit of human endurance and braving the sting of the formidable Lion's Mane jellyfish, forty something Adrian Sarchet faces the 19 miles of misery that is the North Channel.
This documentary stalks the beautiful, funny and harrowing boundary between ambition and folly in extreme sport.
A must-see for anyone inspired by the tenacity of the human spirit.
Sea Donkey was Directed, Shot and Edited by filmmaker James Harrison – Jamesharrison.gg
"Captivating! The life of an adventurer of the highest order."
Steven Munatones – Creator of Oceans Seven, World Open Water Swimming Association.
About Ady.
Ady lives in Guernsey with his beautiful lady wife, his feral dog and his obsessive-compulsive disorder.
As a junior pool swimmer he was more of a tug-boat than a speed-boat.  This is a trait which has lasted into adulthood, despite numerous attempts to change.
At an early age he gave up swimming for rugby and beer.
When rugby and beer gave him up, he qualified as a lawyer.
Ady woke up after more than a decade of lawyering and realised that he was a heart-attack waiting to happen and that he yearned for adventure.
Open water swimming has saved his life and his sanity.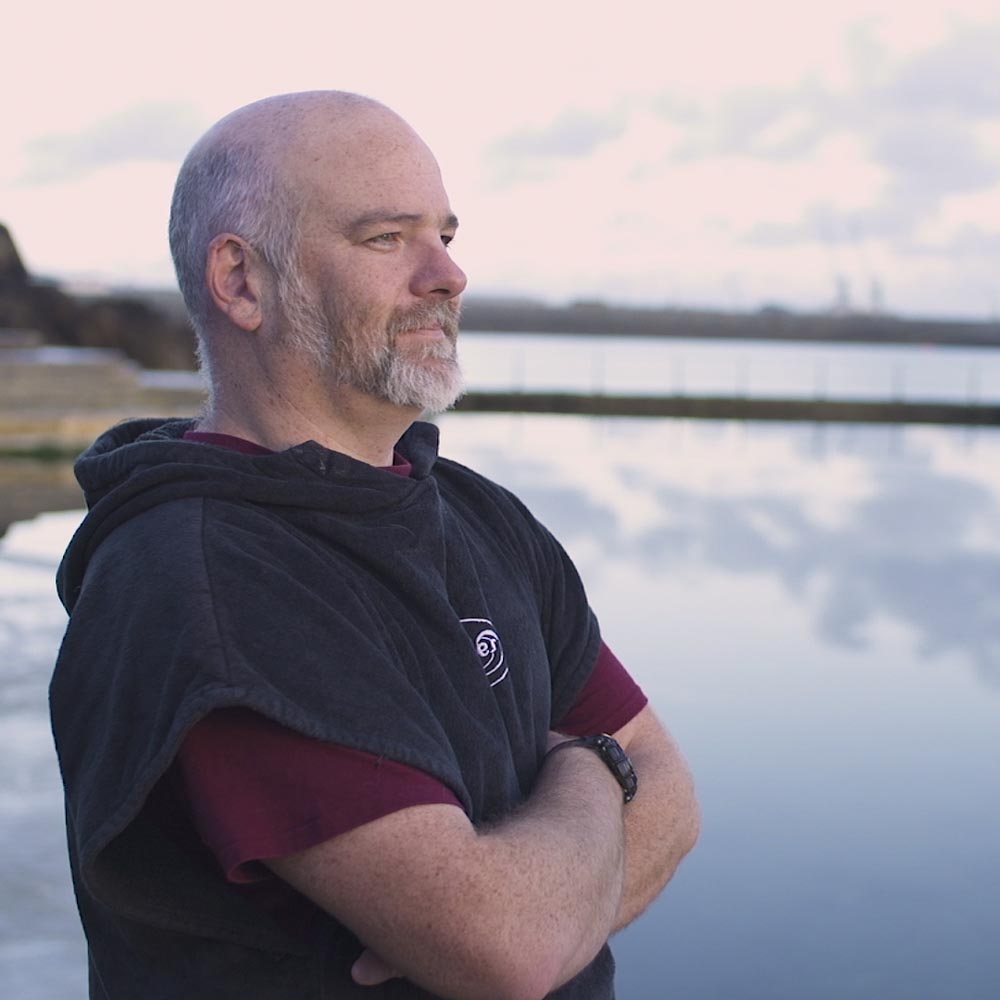 "What a great film. It really brought it all back and shows how tuff this epic swim really is, it brought me to tears watching it. If you are a beginner or have been swimming for years this is a great watch and will inspire you to get out there and swim. "
Chris Judge – Fellow North Channel swimmer.
Watch Sea Donkey online as a rental/download, or purchase the limited release DVD or Blu-ray disc direct from us.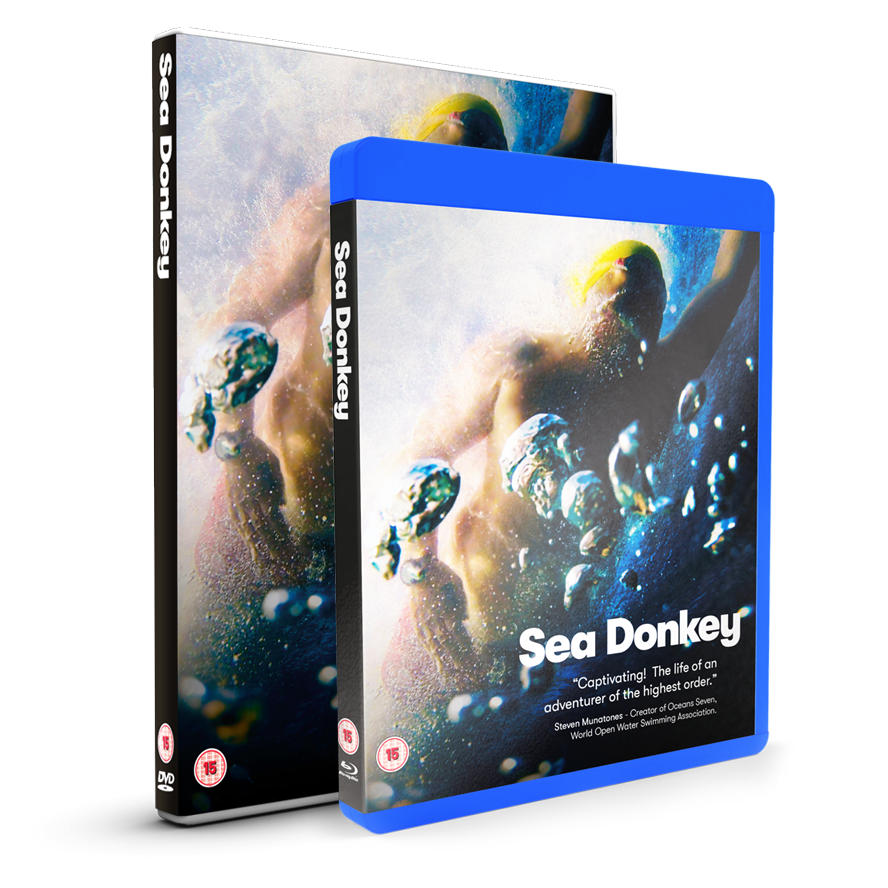 Purchase a professionally duplicated DVD or Blu-ray copy of the film, complete with extra features.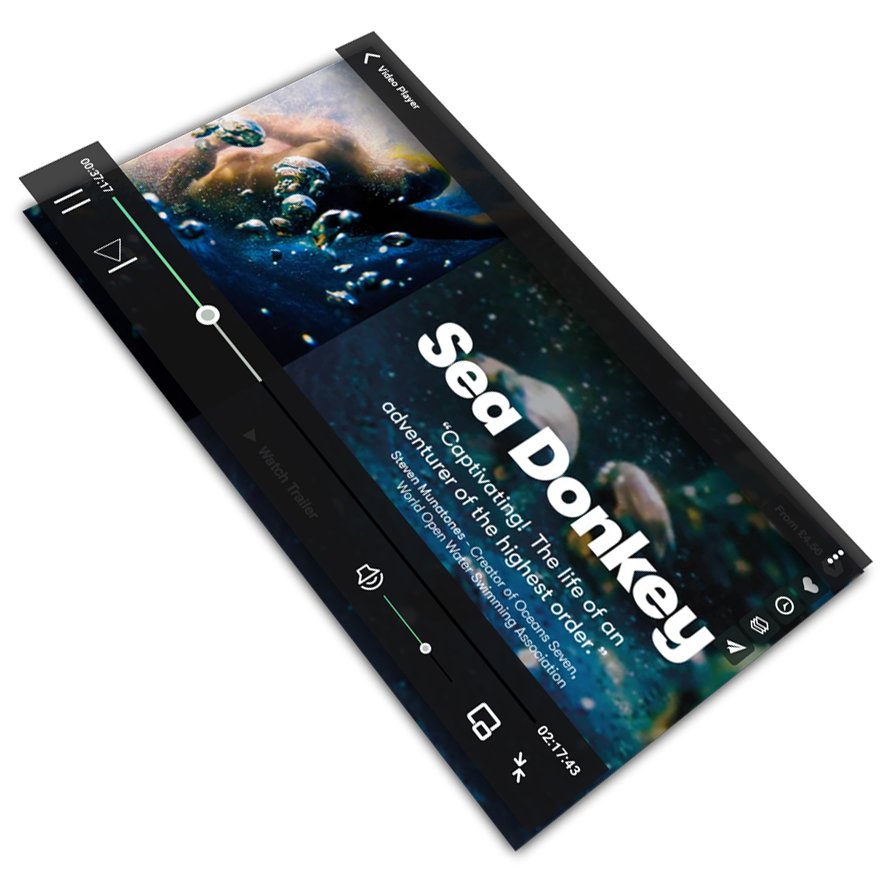 Purchase or rent the film through Vimeo on demand to watch on your smart TV, tablet or computer.
To purchase the film to stream/download as a gift,
please email seadonkeyinfo@gmail.com to purchase
a code that can be sent to the person. We will reply promptly.
"The tension at the end is unbelievable!"
Outdoor Swimmer Magazine.